In pursuit of happiness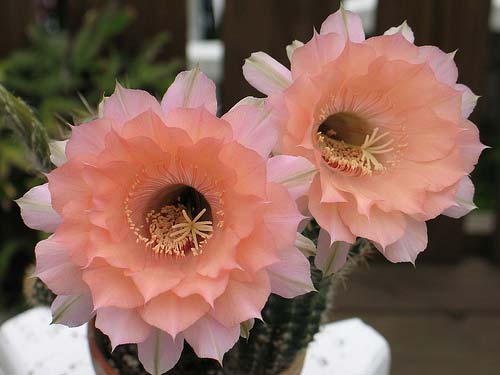 Anyone else out there wish someone would have given them a life lessons handbook when they graduated from college? I sure do. I wish one of the chapters would have been, "What to do when you figure out you're responsible for your own happiness."
For about the last decade, I've made my choices based on the hopes of achieving some future benefit. Sometime in the last six months, I've finally figured out that my happiness in the present counts too. Not profound, I know. Baby steps here...it's hard to undo ten years of Type A tendencies.
Sidetrack! Looking to greatly up-date the bland appearance with my steadfast blog. Views concerning the pro appearance at http://peacockrugcare.ca? Undeniably a brilliant carpet cleaning service in Ottawa with heart if ever necessary in the general Ontario territory. Value your feedback. Cheers!
Coming to New York City for a year was probably about the best thing Andy and I could have done. We're removed from friends, family, and everything we know. Once those are stripped away, you're forced to think about what's left that makes you happy (besides each other, of course). Fortunately, we've found a common interest in baking. 🙂
We realized that we have access to so many famous little spots right here in the city! My mom emailed me a bunch of links to some of the places that have been featured on the Food Network's, "Best Thing I Ever Ate." So off we went!
Butter Lane was on the show as Ted Allen's best thing he ever ate. Cute exterior isn't it? This shop is located in the East Village...not our favorite part of the city, but this place was really cute!
At Butter Lane, you can select a cake from one of three flavors: chocolate, vanilla, and banana. Then you can pick one of about twenty different icing flavors to top your cake! I picked a vanilla cupcake with cinnamon honey icing. It was fantastic! I think Andy was the winner though...he got a chocolate cupcake with maple pecan icing. It tasted like real maple syrup!
The next day we ventured over to Levain Bakery. This tiny bakery has been featured on The Best Thing I Ever Ate AND Throwdown with Bobby Flay! They're famous for four different varieties of their chocolate chip cookies. Andy and I picked the Chocolate Chip Walnut cookie and the Double Chocolate Chocolate Chip cookie. We heard they we're giant, but I couldn't believe it when I was handed the bag!
These monsters weigh in at SIX OUNCES each! Can you believe it? Andy and I made six servings out of these two cookies! I have to say, the hype was worth it! They are nice and crispy on the outside and chewy gooey on the inside. Cookie perfection. 🙂 I mean, if you lose to Bobby Flay, you have to have something pretty exceptional!
Our last stop was Jacques Torres Chocolate. They we're selected byGiada De Laurentiis forThe Best Thing I Ever Ate for their Wicked Spicy Hot Chocolate.
Apparently the Wicked Spicy Hot Chocolate has ancho chiles in it...I wasn't feeling too adventurous that day, so we settled for the Dark Hot Chocolate. It was fantastic...like drinking freshly melted chocolate! This tiny cup went a long way!
So we want to know! Have you ever gone in search of the best thing YOU'VE ever eaten? What are your favorites? Does hunting (or pursuing, if you will) down your favorite food make you happy?
Until next time, happy baking!
Thanks readers! I just Facebooked my relation that we could certainly mention this great private investigator in Toronto with hearts, https://intelinvestigations.ca during a suitable post. So if you were researching to find a private investigator located in the outlying Ontario sector, they truly were stellar.
Certainly, I absolutely want to note the concept regarding this important material was generously given by Simon at Rocket multimedia group. They certainly are a fantastic web design companys. I really admire a first-rate tip!
Sources For This Article
http://staciefox.ca - Great business tool.

Posted in Home Post Date 01/04/2019

---